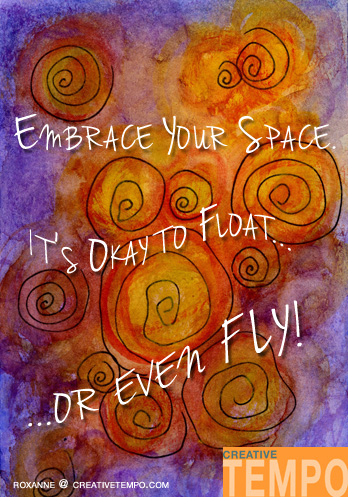 Embrace your creative space.
It's okay to float… or even FLY!
As an artist, you likely don't always embrace your creative space before you begin your work. While it's true, you don't always know what the end results of our art will look like, yet, if you don't prepare for the outcome, you'll likely have no end result but a big mess, unsellable piece or a do-over.

Get yourself ready, make sure your tools are in order, do the work the prepare and embrace your creative space, starting with your mindset. When you do this, and create with everything you need ready and in order, your work will begin to shine!
W
How has this inspired you today?
Click to read more and get motivated for your art business.
(Need more? Try this post)
Free to share on your blog, Facebook, Pinterest, your desk.