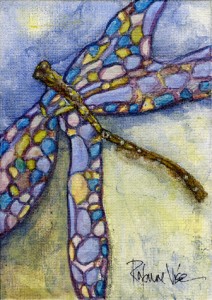 Emergence. Pushing up through winter's crust to take the first breath of spring.
Marathon days in the studio from late November to early January to paint for a series of spring shows.
If you stopped by to read new stuff and found nothing, well, thank you and I hope you stop by again, read and share your creative path – 'cause it is always SO much better to hear from you – instead of all the spam I've got… and deleting here.
To shift from one creative action to another, here's a little poem I wrote today – with a little help from Bentlily:
SPRING
It was the day we laughed so hard
we made the orchids bloom
I was five
it was sunny
we were running like bobcats
a game of tag
happiness all balled up in our toes
shooting out of us in shrieks and bellows


I'm a horse!
she declared
and I decided I was too
a fearless horse
with nothing to do
but chase the wind
they say it whips you in the face
but this isn't how it works
if you run hard enough
the wind bores right into
you 

I don't remember anything else
except the smell of the grass
sweet as strawberries


the wind carried the rest away.
– Roxanne Vise
What creative steps are you taking today?