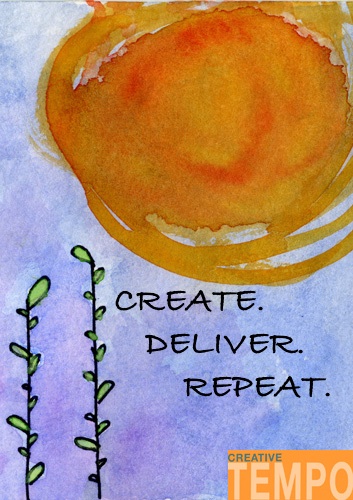 Create. Deliver. Repeat.
Stuck on one? Go to the next.
How has this inspired you today? If you feel up to sharing, please leave a comment below.
Sign up for more visual notes in your inbox – a mid-week Wake Up.
Easy to read, takes less than 30 seconds, power your creative greatness.
Wednesday's… Creative Wake Up. Sign up for more. Share with a Friend.
Get Creative Wake Up in your inbox
Free to share on your blog, Facebook, Pinterest, your desk.