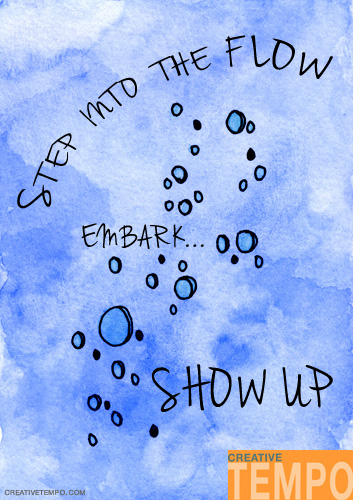 Show up: it's the first step into your future of a working artist.
Get inspired and motivated, with this illustration, to show up for the work that needs to be done for your art. Step into the creative flow.
Click to read more about showing up in your art business.
Free to share on your blog, Facebook, Pinterest, your desk.