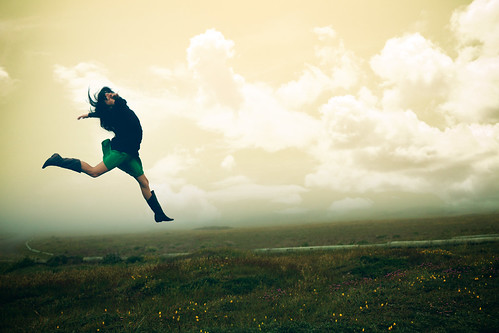 Making art can seem scary. You work out your fears, the nagging little buggers on your shoulder, wade through excuses and cut through tentacles of life's responsibilities and there you are – standing in front of a blank canvas.
What now? If it was flat on the floor, you could walk on it and pretend it's the edge of a cliff, then take a step. If you strap it to our back and stood in a stiff wind, you mights sail away. That could be fun. But, today, just try to paint.
If you can't get past the white part, throw some color on it. Use your fingers if your brush is too intimidating. Just throw the paint on! The canvas is just a prop for the paint. The brush is only wood and hairs.
Step off the cliff. You don't know that you will fall – you just might fly!
You have this moment. You can create or you can walk away. You can paint a terrible piece, but you painted. You can do a new one.