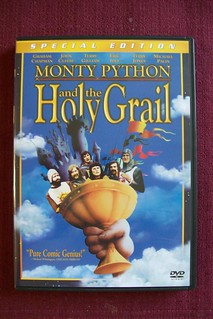 We pulled out a Monty Python movie last night…
"…The Quest for the Holy Grail" – Have you seen it? (One of my man's favorites).
The part of Tim the Enchanter is a great scene where "Tim" asks King Arthur and his knights three questions before they can cross the bridge and continue on with their journey.
The first question he asks, is for you:
What is Your Quest?
You found this blog, Creative Tempo and I'm guessing you have a Creative Quest all your own.
What is it? I would love to hear about it, help clear the fog and help you cross the bridge on your path.