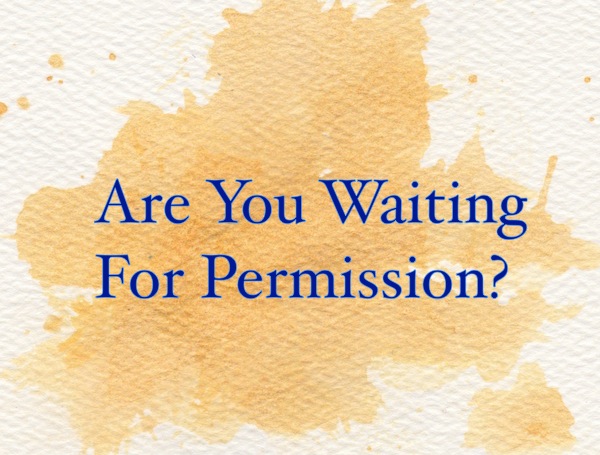 Have you ever felt that you need permission to call your self an artist? Whether your resistance is coming from inside or outside of you, it's time today to end it.
Permission is no longer needed.
From this moment forward, you have permission to call yourself an Artist.
You are allowed to express yourself creatively in a way that is uniquely yours, without judgement, without correction, without a degree.
Your words,
Your voice
Your song,
Your music and sounds,
Your movement and dance,
Your shapes,
Your lines and sketches,
Your splashed of paint,
Your fashion,
Your art… is
APPROVED.