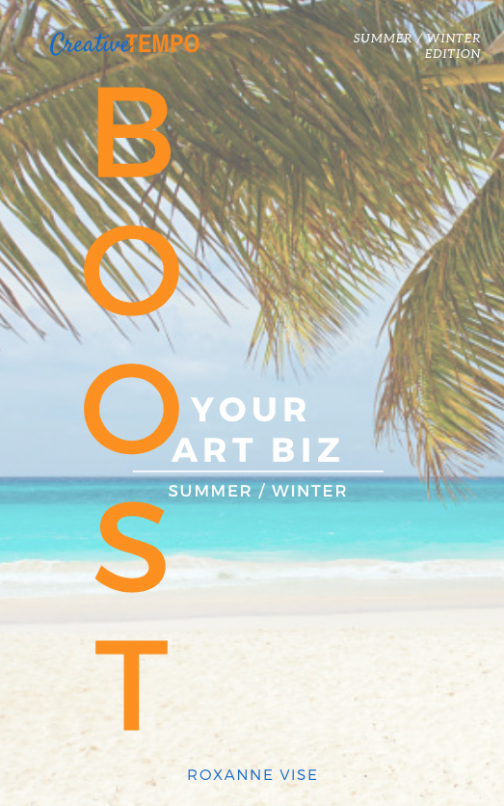 Entering summer (winter for you art darlings in the southern hemisphere) signals time for a much-needed break for yourself
…but it doesn't mean it has to be all or nothing. Taking your hands off the reins of your business is not necessarily a good idea.
It may be the perfect time to boost your art business and your bank account.
When we tune in to the rhythm of the seasons it helps us refresh and power up for the next dynamic growth cycle. In summer and winter, we retreat, relax and review. During the spring and fall we grow, create and launch.
Here's a secret of successful creative entrepreneurs:
By adding a balancing piece of the opposite season you can boost your results any time of year.
What do I mean by 'a balancing piece'? It's simply this idea:
When you GO ALL OUT and create, you'll get better results by adding in some down time. Resting, self-care, connecting with friends – it's your Creative Backbeat.
When you RETREAT from creating, you'll get better results by adding in time for a review of your business, doing small tweaks or one step of a larger project.
I've created a summer-style checklist for those seasonal downtimes to inspire you. Schedule a small step that you need to take in your business and perhaps spark ideas that you can play with for a new project, turn them into proposals you want to pitch or plan your next show.
Only choose a few and then write a simple list of the steps you'll take to get them done. Get it Here.

How are you spending your summer?
Subscribe > Mostly weekly… Always for you.