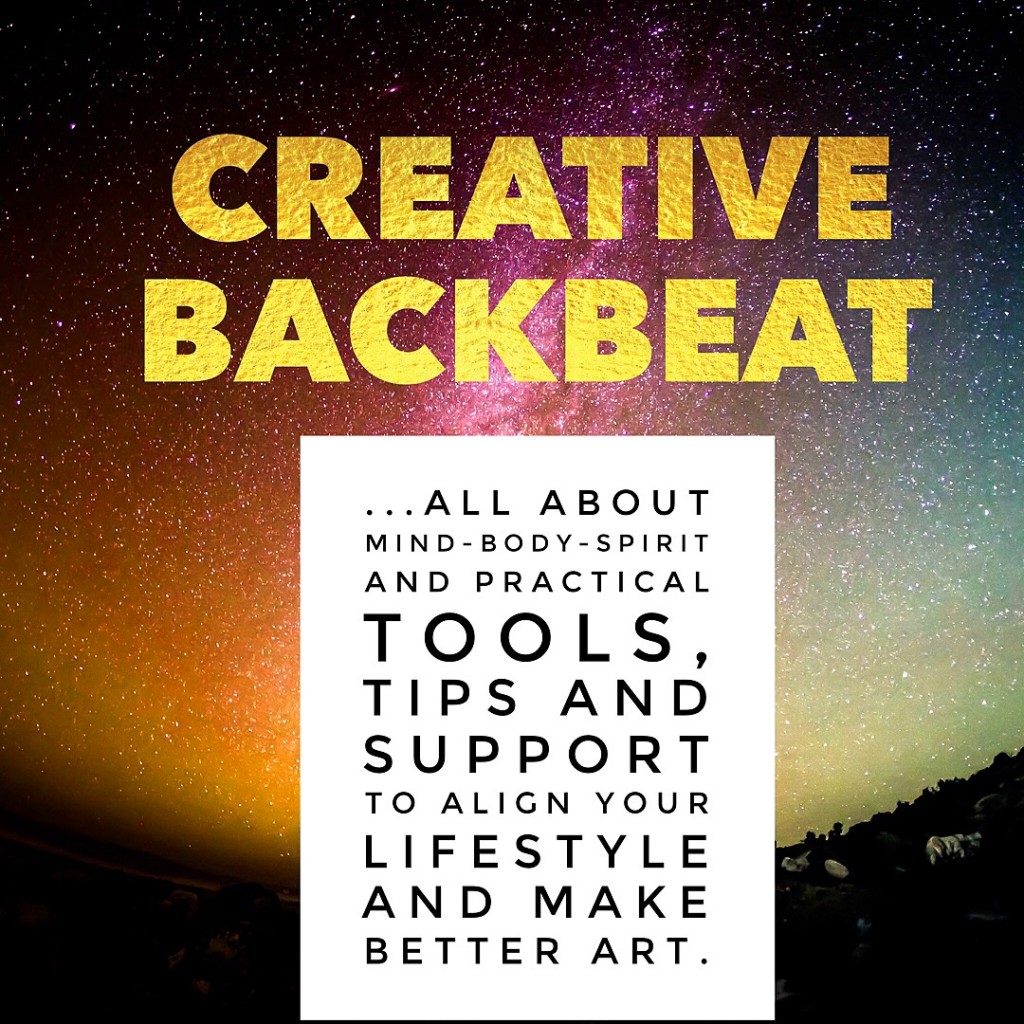 Let's start with the obvious answer: YES!
Your lifestyle affects everything – your art, how you feel, what you look like, your emotions and all of the details that make you – YOU.
The deeper question and one that You get to answer yourself is this:
HOW does your lifestyle affect your art and what choices are you making that impact an area of your life for better or worse?
Let's dig a little…
Do you compartmentalize your life and keep your art away from other parts of your day?
For example, your business is over there, your art is …. over there… secret hobbies and Hail Merry cravings in that box over there… and health? Well, your health gets a look once in a while when you pause to breathe or worse – are forced to pay attention.
I'm really talking about me… and maybe you too?
There's a time when everything in your life needs a separate, focused attention – like when you're building something new or have a specific project to launch or painting to finish. The trouble creeps in when you stop your dynamic rhythm.
Your art practice has a rhythm and your life has a rhythm too.
Compartmentalizing creates a wall that separates all of the wonderful parts of you and winds up creating pieces and parts that are fragmented and disconnected. We've all learned this from cultural beliefs and practices – and we can UN-learn it too.
I'm taking down the walls here at Creative Tempo, where I focus on the rhythm of creative business and welcoming in those other parts of ourselves in a space called, Creative Backbeat™ to focus on the rhythm of life.
I believe that…
Your lifestyle and everyday choices in health and spirituality create daily rhythms that become the backbeat of your creative practice.
This new section on Creative Tempo is not all planned out, but it's been brewing for years and it feels necessary. I've had a good dunk into the early movements of food, health, fitness, spirituality, environment, sciences, and general wildness. Opening up the conversation is good all around, and I invite you to dive into it here and strike it up with friends.This can sound all Utopian, but before we get kumbaya'd I want to make sure you know that this is serious stuff:Upgrades in the backbeat of your life can rocket-launch your creativity to a whole new level.
A snapshot of experiences that have informed my Creative Backbeat …
::Developing and continually upgrading my own life rhythm and backbeat includes raw foods, regular juicing, spiritual and creative practice, ancient wisdom and new science, simplicity, and focusing on joy, compassion, kindness, and love. You can read a deeper list here.
Human I am, so plenty of mistakes I make (got Yoda'd there for a minute!) so I'm hoping, and asking, that through our conversations and connections we can encourage each other to start at zero each day and keep upgrading our choices.
One thing that my life path has shown me is that – while there are really cool movements growing in wellness, spiritual practices, and creativity most are still isolated and fragmented, which is another reason to mix it all up here, on a site for artists:
Art can change the world, so as artists, it's our responsibility to be at our best – healthy, rested, mindful and connected to our source – to hold open the purest conduit of communication that we are gifted with in each moment.
Our Creative Backbeat™ can close the gaps and disconnections in society:
The health industry, including yoga and fitness, food and nutrition and even energy and alternative healing methods are each focused on their particular science and the new expert on the block.
Same with the spiritual movement, now it's own industry as well. Some still moving from religion to spiritual practices and figuring out whether to follow the ancients, a specialized mediation practice or the best mantras and mudras.
And finally the creative industry. Defined by books and writing practices, fine art darlings to craft factories, creative therapy to the crumbling notion of the importance of academics.
We're all told to 'niche down' and specialize and while we do each have specific gifts, we are not made of only those gifts. I see these industries as a whole picture approach to life – connecting and intersecting and guiding people from that point forward.These are all necessary progressions for change and each exciting and important in their own space. Each is showing you a choice and asking, "What feels right? What fits? What makes you feel lighter and more energized?"
It's time to make that choice for yourself and for your art.
Here is a raw video I did for a YouTube challenge on what I feel is our real job as artists: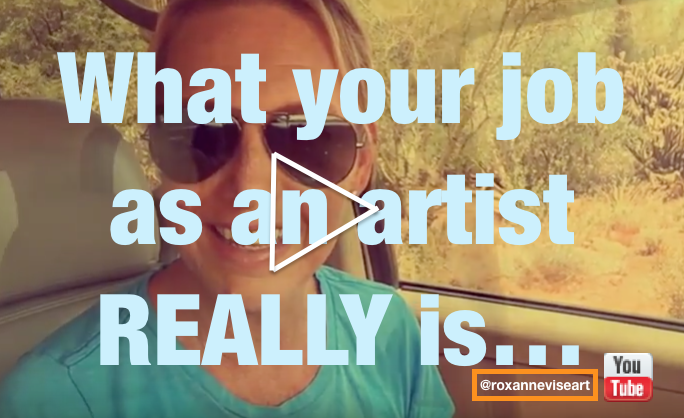 Here's a couple more related videos on making room your Creative Backbeat and a Joy Rant.
If you're here, then you're probably already making your own awesome life rhythms. YAY You! So, you already know that when you make choices to refine your creative backbeat you begin to feel better and you shine your artist light brighter and brighter!
When everybody upgrades their choices, we can then connect together to make a real difference globally. Then we can sing kumbaya.By creating simple connections between art and science (life drivers) with the rhythm of elevated daily life habits of mind+body+spirit (the engine) it's a vision of a future I'd love to be a part of.
How about you?
If you believe that lifestyle affects the quality of art and creativity, comment with a Yes! And share ways you support your own creativity.
Let's turn up the volume our Creative Backbeat!