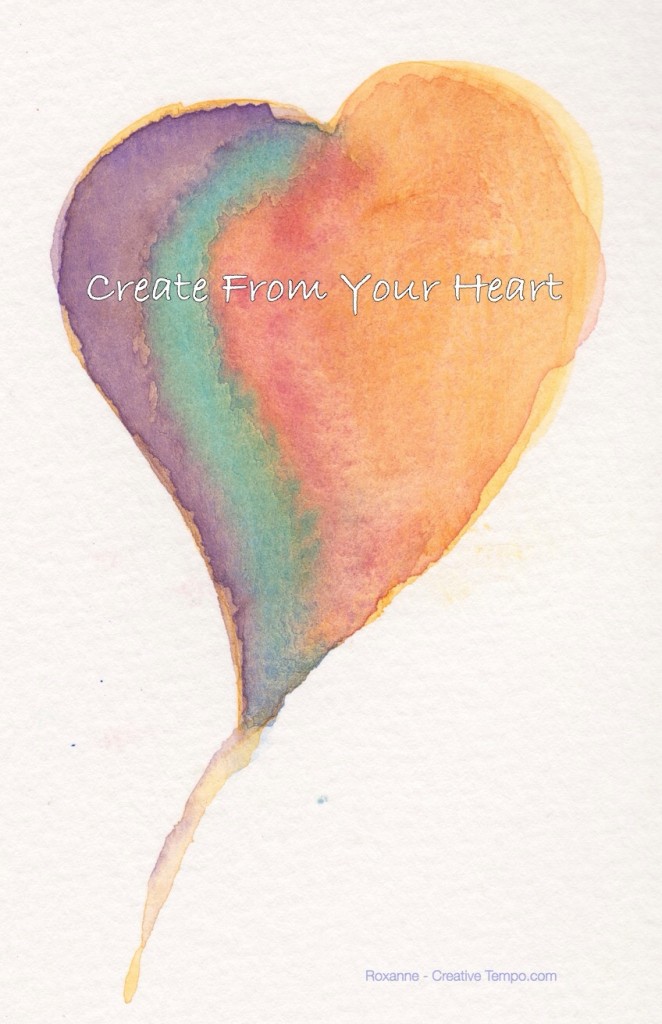 Want to make a lasting impact with your art?
Start by creating with your heart and you'll find that not only does your art flow effortlessly, but you'll send shock waves of love to those that are open to it.
Amp it up with feeling grateful for your time and ability to create that you have right now and bring that feeling through you today as you engage in each action moving forward.
Write a reminder in your planner, share or print this Creative Wake Up, sketch your own heartfelt art right now.
Special gift – print today's Creative Wake Up here and share.
Have a heartfelt day!
Roxanne
Sign up for more visual notes in your inbox – a mid-week Wake Up.
Easy to read, takes less than 30 seconds, power your creative greatness.
Wednesday's… Creative Wake Up. Sign up for more. Share with a Friend.
Get Creative Wake Up in your inbox
Free to share on your blog, Facebook, Pinterest, your desk.