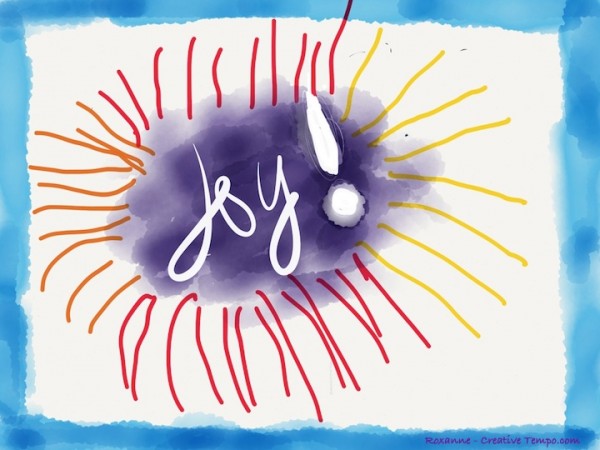 Think of something that brought you joy in the last 24 hours.  Bring it close, colors, sounds, smells… remember how it felt.
Bring that joy through you today as you engage in each action.
Write a note in your planner, print this Creative Wake Up, sketch your own reminder – whatever works for you to keep that feeling of joy real and present today.
I did this sketch on the iPad app, Paper with my son. Doesn't have to look perfect… but it feels perfect.
Have a joyful day!
Roxanne
Sign up for more visual notes in your inbox – a mid-week Wake Up.
Easy to read, takes less than 30 seconds, power your creative greatness.
Wednesday's… Creative Wake Up. Sign up for more. Share with a Friend.
Get Creative Wake Up in your inbox
Free to share on your blog, Facebook, Pinterest, your desk.