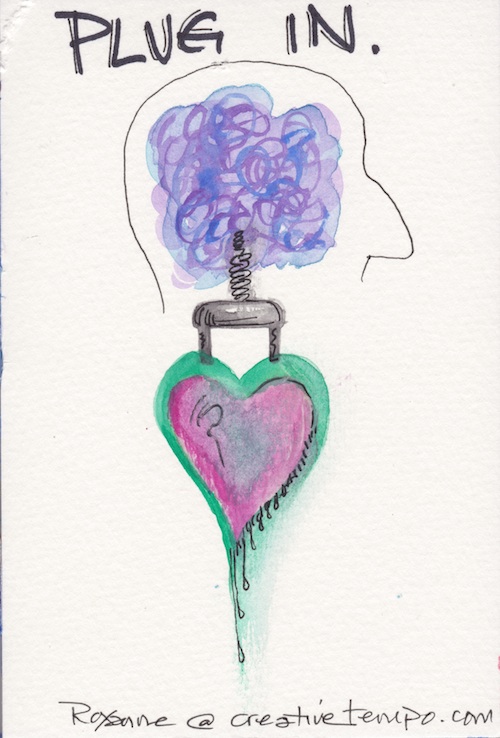 Put the plug of your mind into your heart – yes, it can be that easy to kickstart great work. Stop the distractions of your mind, put all of your worries and To-Do's on the shelf for the moment and refocus your mind (all of you really) toward the expression that needs to be birthed in the next moment.
Sustainable creativity and good art that sells, comes when you plug your mind into your heart. Art that connects and finds a home on your collector's wall.
Read more inspiration for making great art.
Creative Wake UpRein your inbox
Free to share on your blog, Facebook, Pinterest, your desk.