\"I don\'t do poppies.\" I said to them, these new fans of my work. Once said, that statement began to fester and refused to go away – so, I begin – a new painting and a new subject, flowers… poppies.
Just to do it and get it out there, to try something new to me – done everywhere, but never before in my studio.
So, here goes, I\'ll show you a few snaps and bring you on the journey: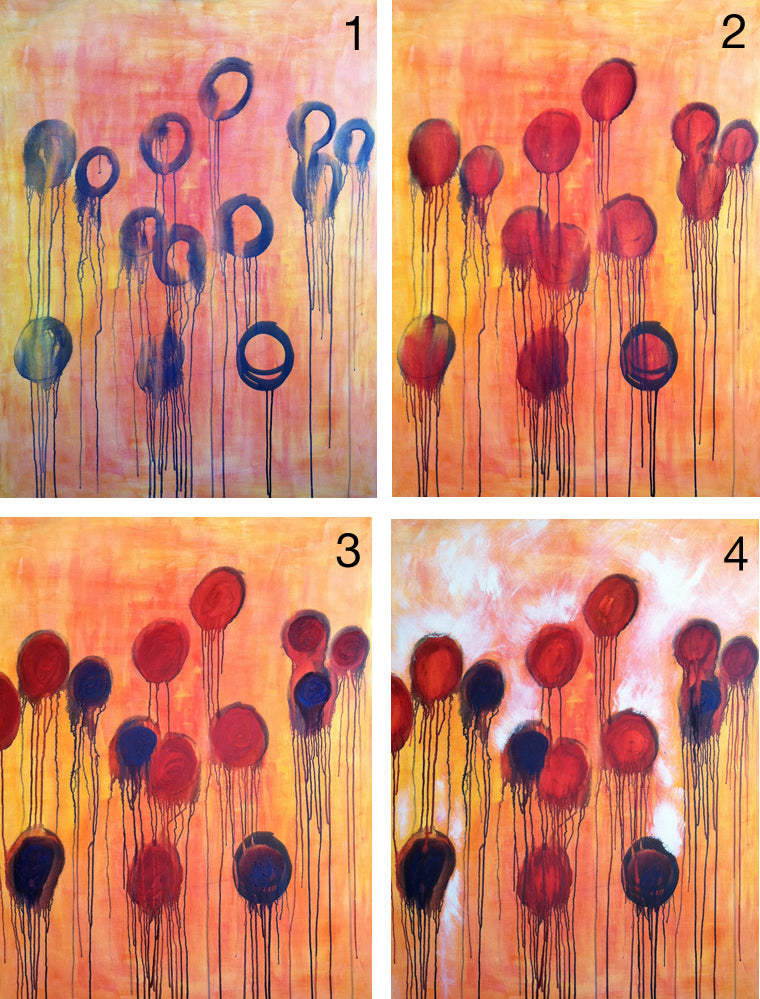 Poppies in progress
Launched with a little word rhythm too.. why not?
Poppies

Scarlet poppy red, orange

Bobbing head thrust in view,

In full sun they wave and bend

As if each flower and petal new.

No care, no stress, simply beauty bright

Rising out of whiskered pods

When glint of sun is gone, and night

Each, barely held high on bending rods.

Why then is the artist pulled to paint

To encase the vibrant life within

Repeat the beauty, each his own

Splash it here, and there, jump in.

Roll and play, and then again

As if in fields alone that day

Wandering, touching, reeling in

Inviting life, all else at bay.

– Roxanne Vise